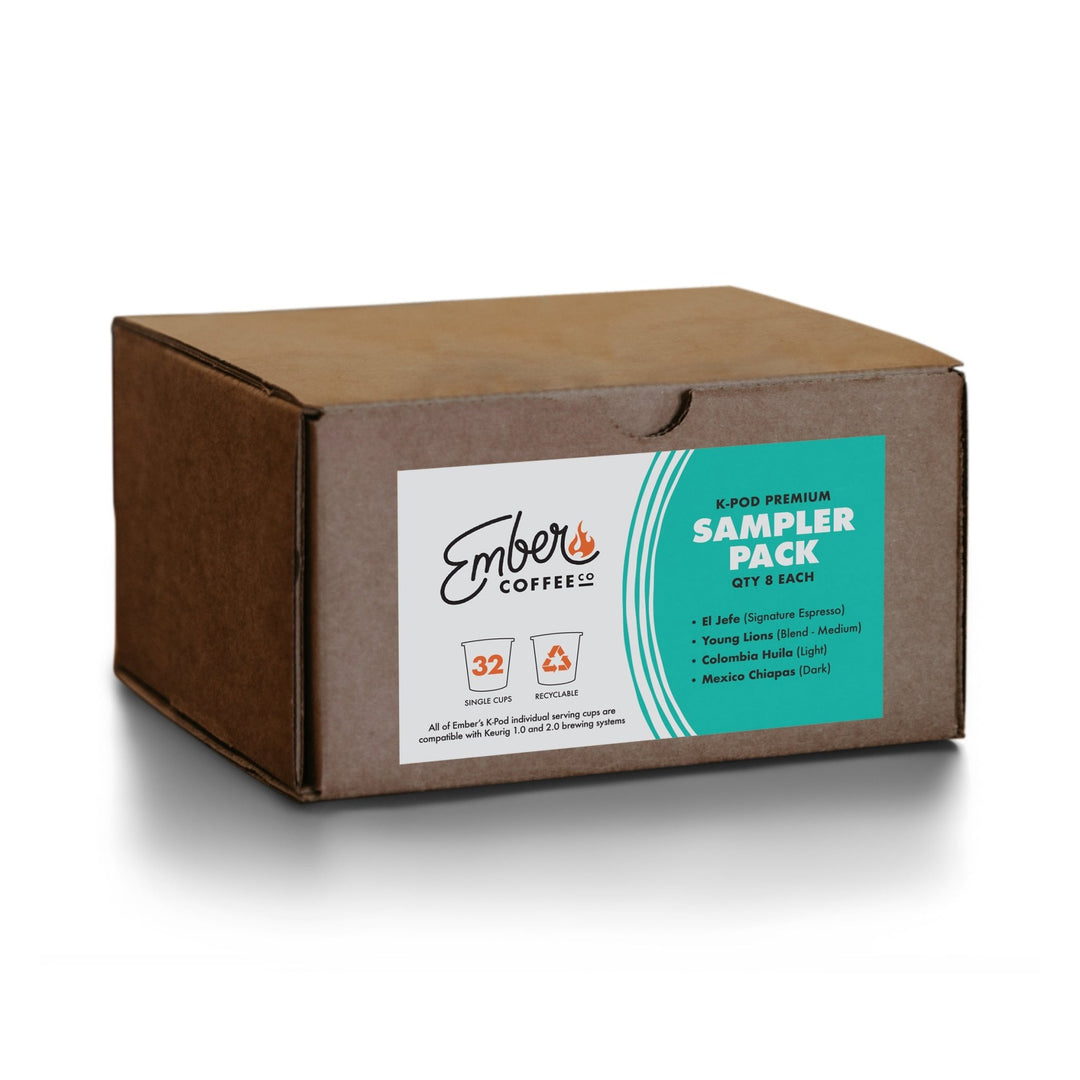 Sampler Pack K-Pods
---
Introducing Ember Coffee's 32-count sampler pack, the perfect way to experience our diverse range of exceptional coffees in a convenient K-pod format for your single-serve Keurig brewing system. With eight pods of each of our four distinctive selections, you're sure to find a favorite or simply enjoy the variety.
El Jefe Espresso: Our go-to choice for exquisite espresso drinks.
Young Lions Signature Blend: Our inaugural and best-selling blend.
Colombia Huila: Sourced from smallholder farmers in the San Agustín region of Huila.
Mexico Chiapas: Featuring beans from the renowned CESMACH cooperative.
Explore the diverse flavors and exceptional quality of Ember Coffee's offerings with our 32-count sampler pack, designed specifically for your Keurig brewing system. Treat yourself or share the gift of a unique coffee experience, right in the comfort of your own home.