Brewing Good Works
At Ember Coffee Co., we believe we have the responsibility to help those in need wherever and in whatever way we can. Over the years, we have come across important social issues that affect our partner communities. 
We have charged ourselves with the mission to help restore hope and a future to the isolated and the forgotten. We are committed to give 10% of our coffee bean profits to our partners around the globe serving the marginalized, vulnerable, and exploited.
Our goal is not only to alleviate pain and suffering but to bring healing and restoration to those who are most vulnerable and impoverished around the world.
The Marginalized
Marginalization occurs when a person or groups of people are less able to do things or access basic services or opportunities. We believe everyone is worthy of dignity and having their basic needs met.
The Vulnerable
Human trafficking can happen to anyone. Significant risk factors include recent relocation, substance use, mental health concerns, involvement with the child welfare system and being a runaway or homeless youth.
The Exploited
In 2021, 10,359 situations of human trafficking were reported to the U.S. National Human Trafficking Hotline. Shocking as these numbers are, they are likely only a fraction of the actual problem.
OUR PARTNERS "DOING GOOD"
There is a great deal of caution we take as we support our partners. We understand the sensitivity of the work they do, especially when it comes to children that are in or coming out of very difficult situations. Our goal is to honor and support them the best we can.
We truly believe that together we can make a difference to future generations here and abroad by showing love and support in practical ways.  This work cannot be done alone – it takes partnerships and collaboration with amazing organizations like the ones below.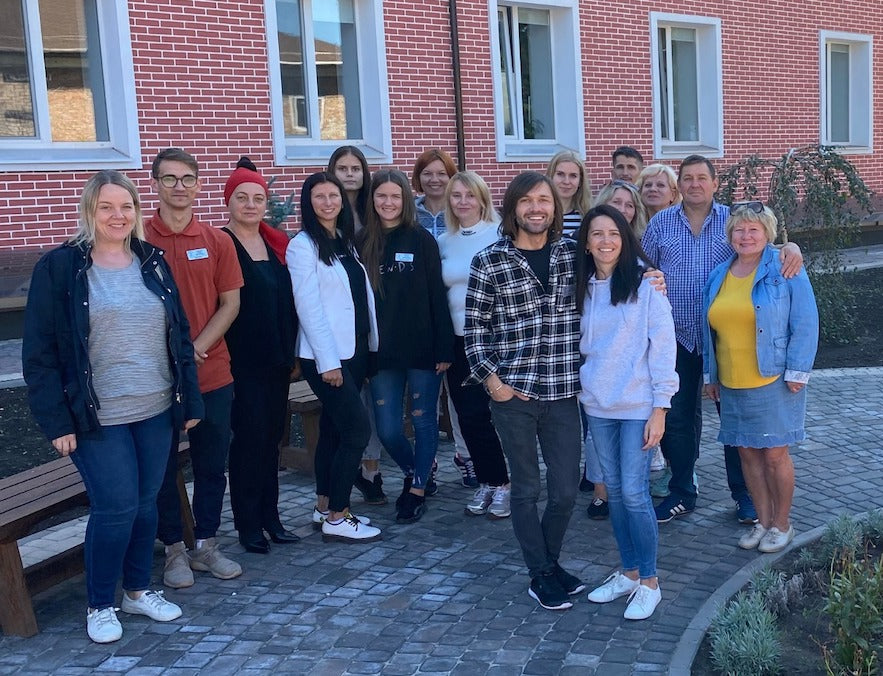 True Hope
Giving Hope to Ukraine's Orphans One by One
Unfortunately, statistics show that within two years of graduation, 70-80% of Ukrainian orphans will become involved in crime or prostitution and 10% will take their own lives.
The vision of True Hope is to break the cycle of abandonment in the lives of orphans and to see them live and thrive independently with the knowledge that they are valuable and loved.  With a team of volunteers, they serve thousands of orphans of all ages and in every sphere of life.