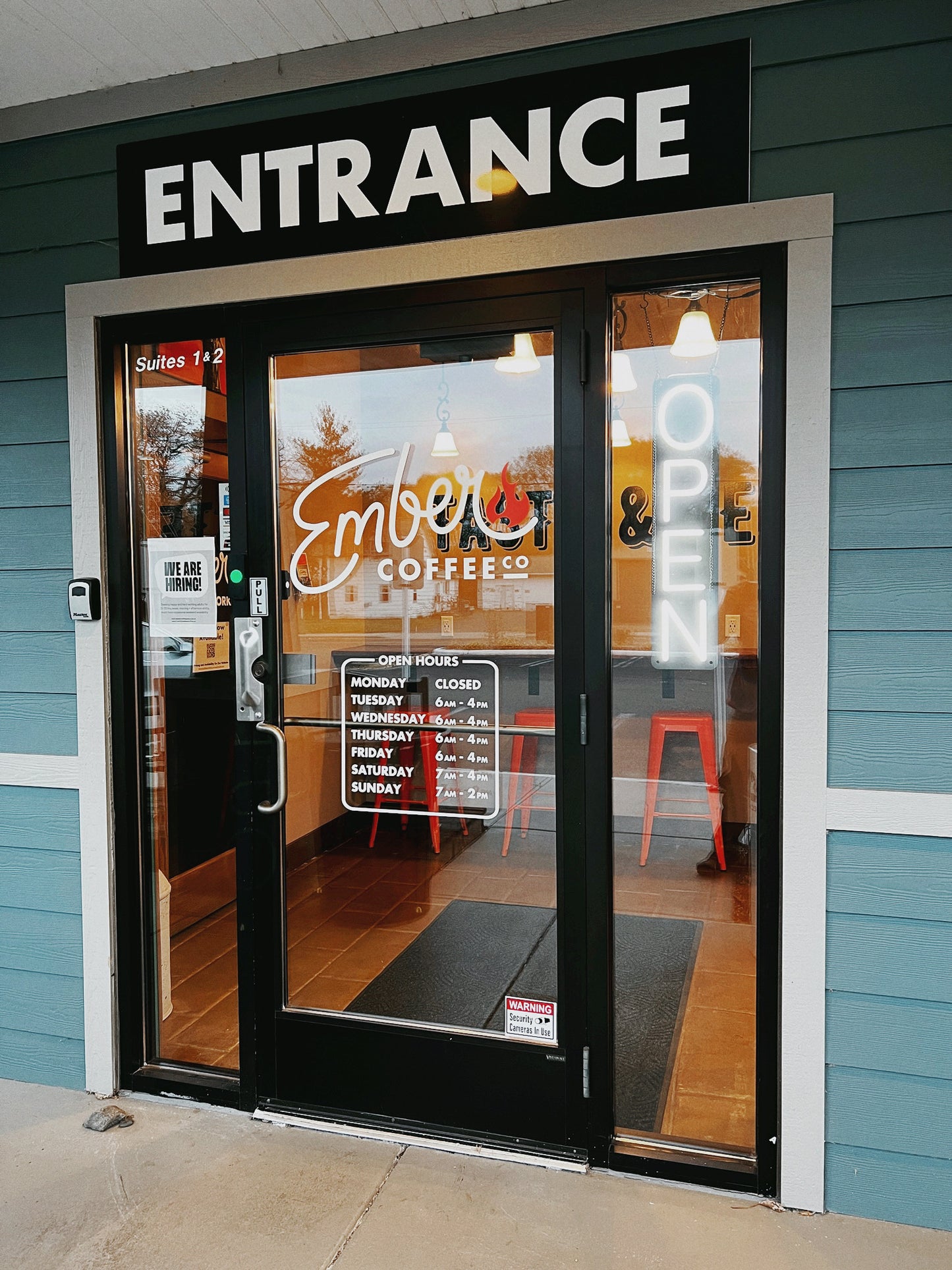 Our Mission
Founded in 2021 by owners Matthew and Elisa Berry, Ember Coffee Co. is dedicated to providing the freshest and highest quality coffee, tea and food to its community. We believe in quality products, consistency, generosity and relationships with those in our community.
Ember Coffee Co. is a specialty boutique air roaster. The beans in your hands have been ethically sourced and hand-selected from some of finest coffee regions in the world. At first taste, you'll notice the difference. As a specialty boutique air roaster, our methods provide an enhanced flavor with a very low acidity. Our passion is to roast the highest quality coffee to bring comfort to your mornings, joy to your social gatherings, and to make a difference in the lives of those who might fall between the cracks.
We roast coffee to brew good works, using our profits to support organizations around the world that care for orphans, victims of human trafficking, and those marginalized by society. We ship to happy and compassionate customers across the United States.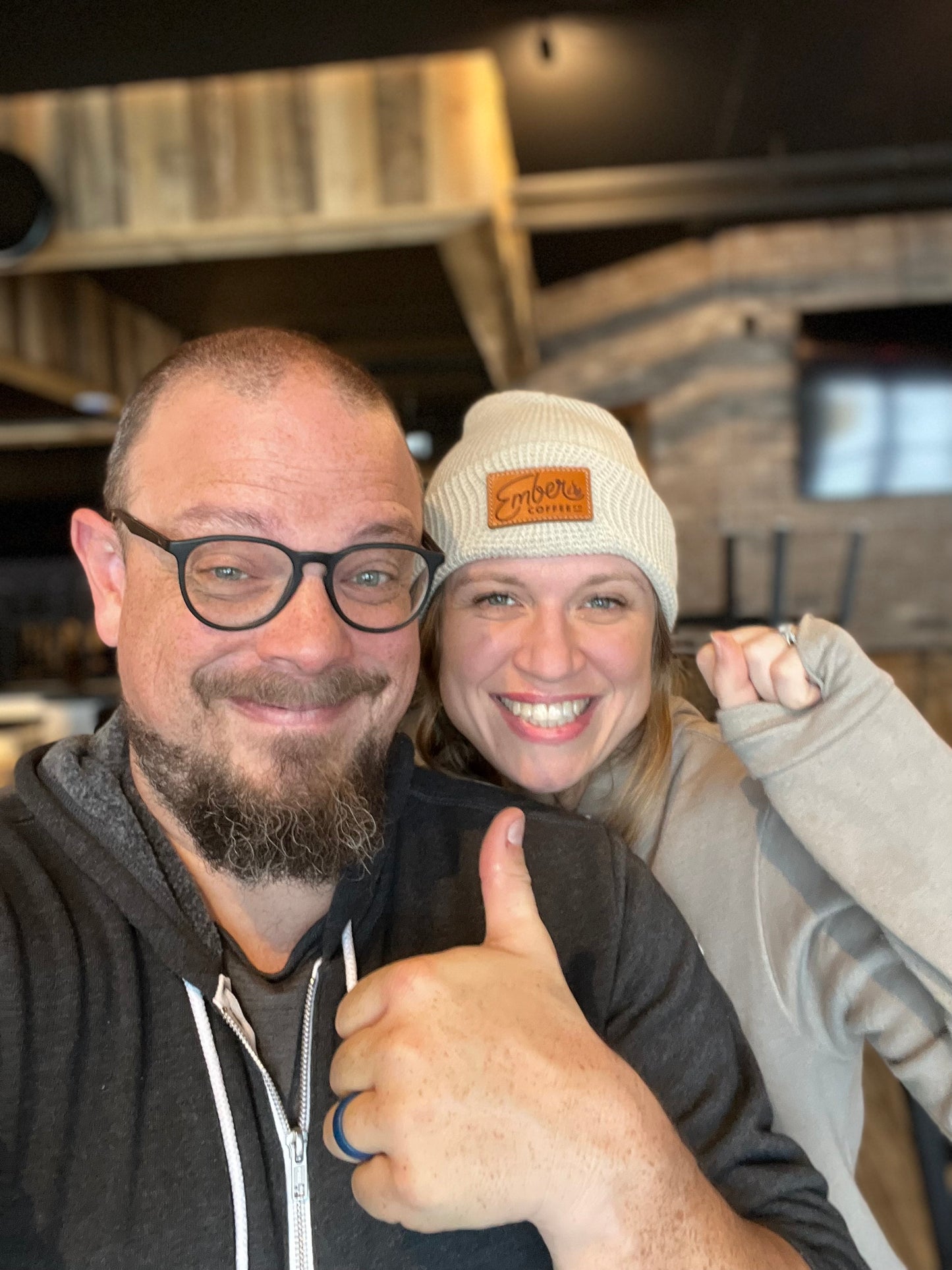 Our Passion
Ember Coffee's mission is to "turn strangers into friends, serve the best coffee anywhere, and be a place that cultivates creativity and good works."
We're more than a coffee shop...we're a community on mission, bringing beauty to every corner of our city.
The Air Roasting Difference
You get a consistent, high quality cup of coffee every time.
Coffee is known for its refreshing, energizing appeal, yet many coffee drinkers experience side effects that may leave a negative feeling after drinking. You may associate that burnt or bitter aftertaste, jittery feeling, or nausea with specific roasts or brands that you buy. However, it is often the roasting equipment rather than the beans that is the cause of unwelcome side effects.
That's why we air roast!
In the entire world, only 1% of all the coffee beans picked and harvested get the privilege of being air roasted. That's it. We're proud to be one of a small number of coffee companies in the world to produce air roasted coffee. 
"First time, and not the last, to this quaint coffee, food, and ice cream shop. You feel a sense of warmth and comfort walking right through the doors when you see the staff. Without a doubt would recommend the breakfast burrito, unlike anything I've had before, and no that's not overdramatic."
-Matt
"My friend and I discovered Ember a few months ago and let me tell you that we are obsessed! I drive 30 minutes one way to get my Ember experience. I have never had such a high quality coffee beverage in my life. Definitely worth making your way over there if you haven't already!"
-Kendra
Coworking
Coworking
With our professional workspaces, focus and fun is within reach. We offer multiple membership options, collaboration spaces, a huddle room, and a conference room for larger meetings.
Join the Team
Join the Team
Apply today and be part of the Ember Dream Team!
Catering
Catering
We can provide coffee and refreshments to your office, meeting place or party for groups from 10 to 100 people.